Listening pays dividends. We've all heard that you have to listen before speaking when it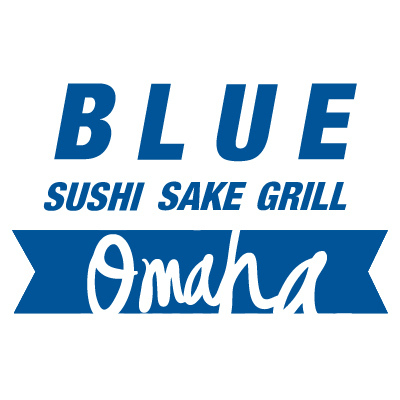 comes to social media. But the listening doesn't stop once you start talking. So please, bear with me as I provide more background than necessary about my lunch.
My wife and I planned to meet for lunch on our anniversary at our favorite sushi place @bluesushiomaha. I tweeted out that was the plan and included the twitter handle of the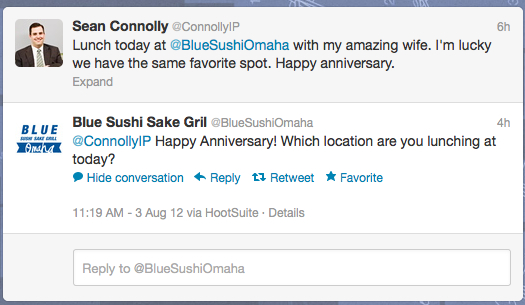 restaurant in question. The manager recognized me from my twitter profile picture. and brought us a complimentary appetizer (their wonderful mango crab rangoon).
My wife and I both ordered a two maki lunch special that was as wonderful as always.  As we were finishing, the manager brought a complimentary desert — tempura fried ice cream with raspberry and chocolate sauce. It was a desert we'd had before and hadn't bee too impressed with it. We likely wouldn't have tried it again, but the manager had brought it out for us and it turned out to be so much better than the last time. The batter had been fried to a crispy perfection and stood up to the melting ice cream like a champ. Its our new favorite desert at this restaurant.
In short, the food was excellent and the service was superb. It always is at Blue and that's why we go there as often as we do.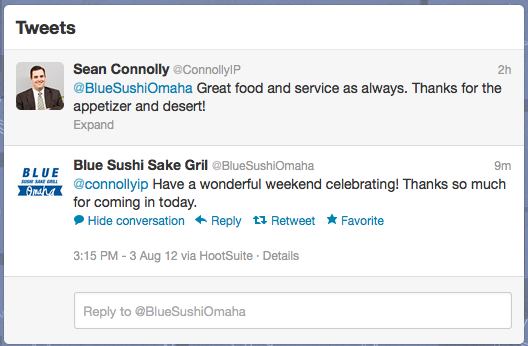 But, why am I blogging about lunch? Because social media made it the experience it was. I had no expectation of a comped appetizer and desert when I let people know my lunch plans, but the manager made a point to say, "thanks for tweeting." The restaurant wasn't just using twitter as a way to send out micro blasts as advertisements. They were actively listening to their customers, and in the process, providing a wonderful experience for the type of customer who could try to reward them — one who is pretentious enough to think people will read a blog entry about his lunch.