I first heard about this from Mashable.  Apparently, Microsoft is jumping into the tablet market with its own device that is being billed as an "iPad Killer." It's not the first time they've made a device. After all, the X-box has been a big success. But the tablet market is very different from the game console market, and that's because Apple has really shaped the market around a concept: the Apple Ecosystem.

Apple's mobile products (iPad, iPhone, and iPod Touch) run iOS which is exceptionally user friendly and makes it possible to move content across devices.  With the soon to be released OS X Mountain Lion, iCloud will be much more powerful and user friendly and more seamlessly link the Mac on your desk to the mobile devices that are always with you. All this creates inertia for users, and while some can be persuaded to move to a new device, it will be harder to convince them to leave the entire Ecosystem behind.
Microsoft will need to integrate its tablet with smart phones and cloud services to effectively compete. Even then, it may be difficult to overcome the inertia that exists. However, it's not impossible.
Some studies suggest that Windows phones may overtake iOS by 2016.  A competitive tablet and Microsoft ecosystem could accelerate adoption. Apple has left the door open to a competing ecosystem by releasing iCloud with shortcomings that have been lamented by many Apple fans. While much of the functionality that would make iCloud a terrific service is technically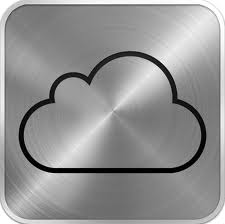 present, only power users are able to make it reach its potential. iCloud will have to become more accessible and seamless from the user's perspective. Apple's best strategy in competing with the soon to come Microsoft tablet may not be to build an ever better iPad, but to build a better iCloud.
In any event, this won't be a tablet war. This will be a battle of ecosystems and the winners will be consumers who will see ever improving platforms vying for supremacy.